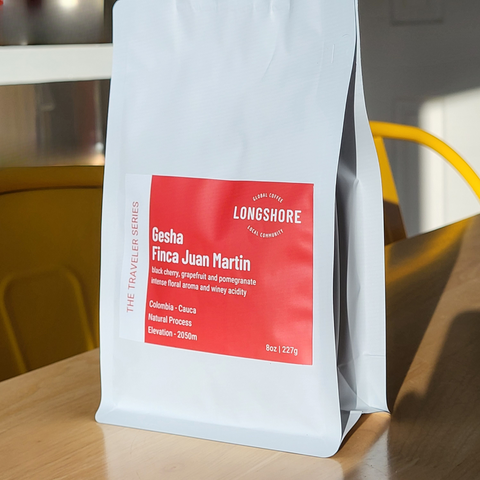 Longshore Coffee
Colombia Gesha - Finca Juan Martin
The heady floral aroma of jasmine and berries gives way to ripe, black cherries, with a bright pop of grapefruit and pomegranate, finally finishing with the satisfying and slightly tannic acidity of red wine. 
This rich and deeply complex, natural process Gesha comes from Finca Juan Martin in Cauca, Colombia. Gesha is a highly prized varietal that coffee researchers are still just beginning to understand. 
8 ounces (227 grams). Whole bean only. 

Featured in the Traveler Series Bundle